Jami's home: Co-creation in process
The Creator, the land, our helpful people, and me
Page dedication


To Joel who knows where every nail
is located in this house!

Joel's famous words in reference to
"all things construction,"
I can do that!
We created a paradise!
Living in gratitude to love (great typo!) here!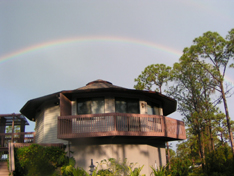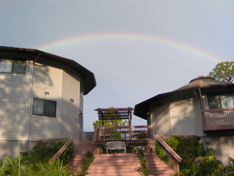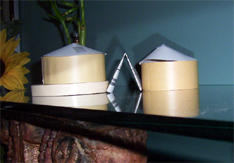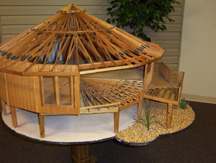 Joel's Model
Wow, this is cool..and its all green!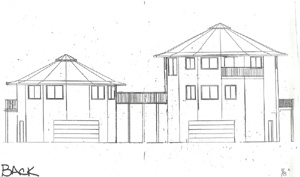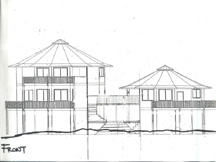 The Elevations...I drew as part of design process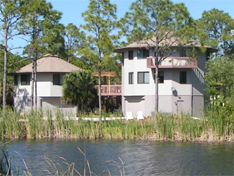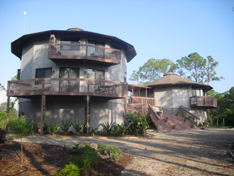 Shots June 2010...landscaping is growing!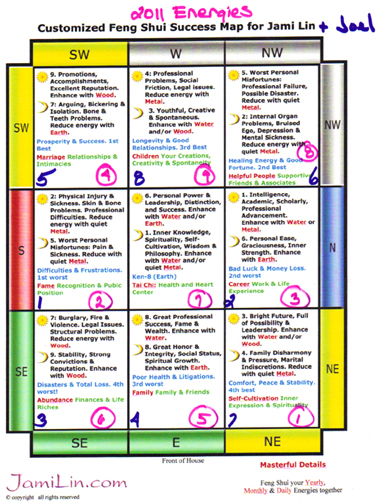 Designed with from our Personal Success Bagua Map
and here it's overlaid with 2011 Yearly Success Map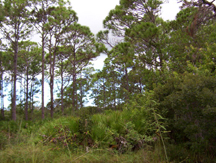 pre-scrub clearing: careful of the tress!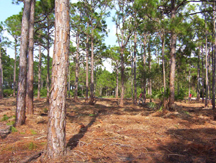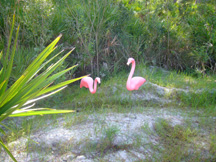 No scrub
(look carefully, that's Joel and our best friend James -- who left: Nov 2008)
The Feng Shui & Conscious Living Journal is dedicated to him
James' flamingos. NEVER in my wildest dreams would
I ever have plastic pink flamingos. Now I cherish them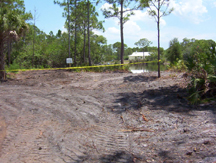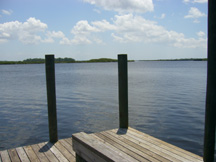 With the scrub gone, we DO have a lake!
Our permit! Am I nuts to show you this...I am so excited!
Hope you can see the Myakka River from the 2nd story!
Space Clearing, Ritual & Ceremony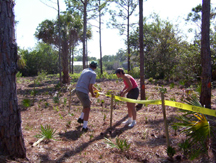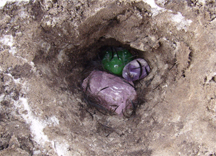 Honoring the trees, so careful to only remove those necessary

One of our sacred spots and treasures that we planted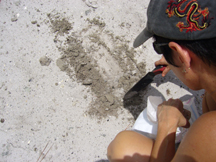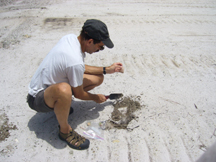 We are Space Clearing and performing a "Creating Sacred Space" ritual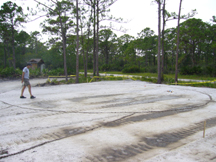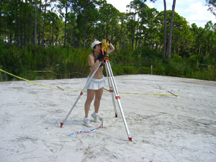 Joel drawing the land, I'm pretending to know what I am looking at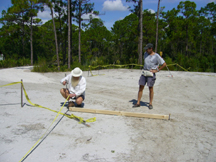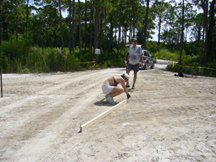 Perfect precision with "ZZ top," Joel was only 3 inches off
Joel's a genius -- we think he helped build the pyramids
(with or without the sky people)...a few lifetimes ago.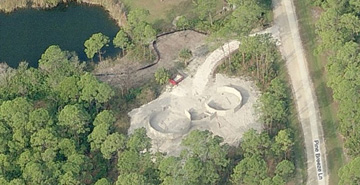 Google Maps, is this awesome!?
Detail of the Permit
Yippee!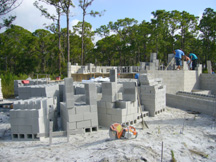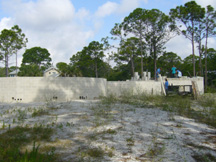 The blocks for the foundation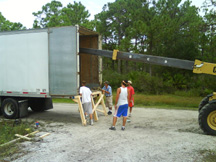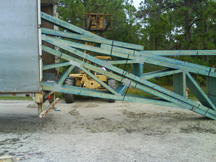 House in a box -- is this cool?
Tried to put these in order so you could experience the amazing process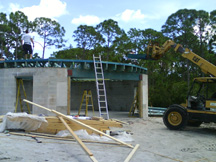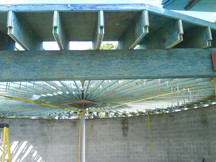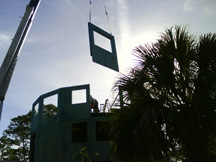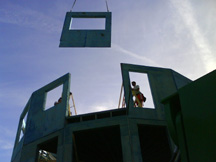 These above "floating walls" rock my world!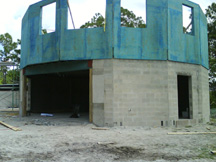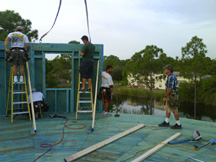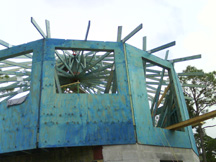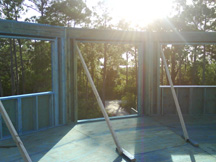 OMG! You CAN see the Myakka River from the second floor!
So happy!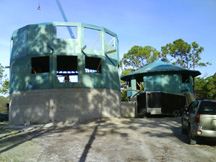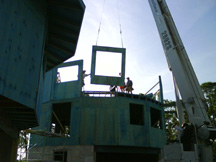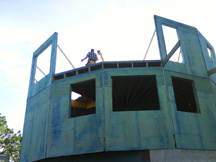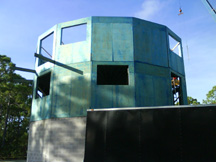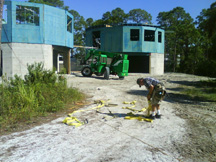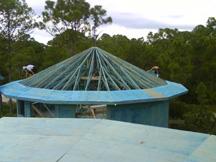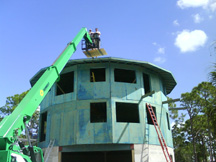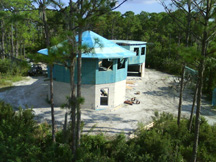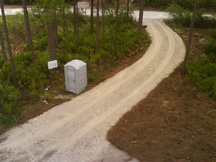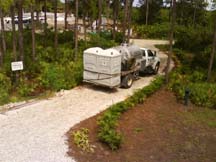 Potty bye-bye! YIPPEE, Indoor Plumbing!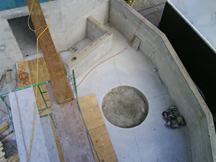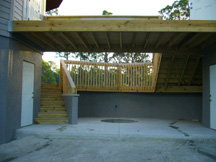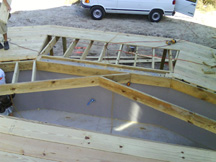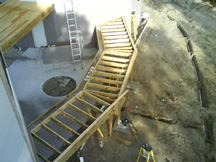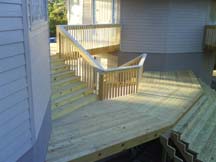 Joel's genius. LOVE the geometry and hole for a special tree.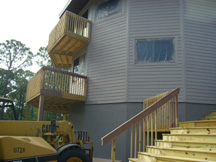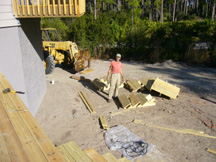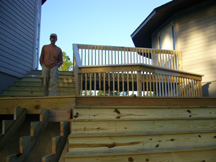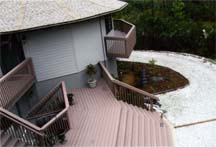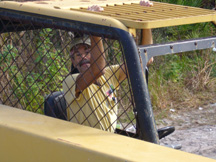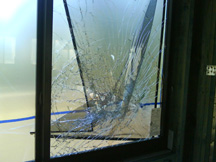 Joel: Tractor man
Perfect - until he broke a window with the tractor bucket, it could have been a door!
Hopefully that's the worse that happens along this amazing journey!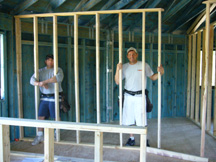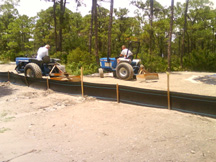 Studs in studs
Neighbors on dueling tractors -- is it a prerequisite to have a blue one?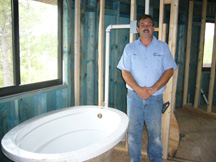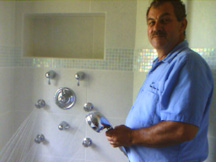 Russ, "Russ the Plumber" (the way he answers the phone --cracks me up!)
The tub he got me for $200 and my shower (splurge!)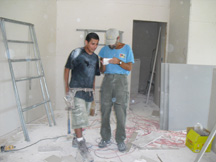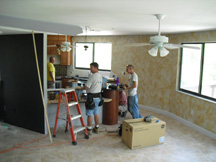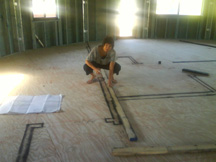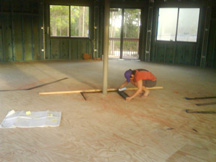 Space planning a round house is different than the tens-of-thousands
of SQUARE, square feet I've designed, I wanted to be 100% sure!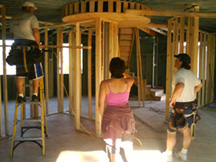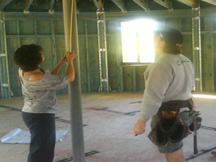 Detailing, every step of the way!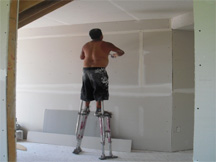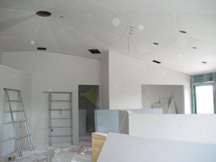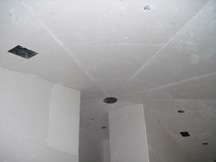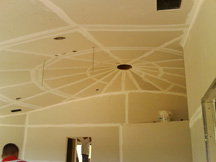 LOVING the ceiling-height volumes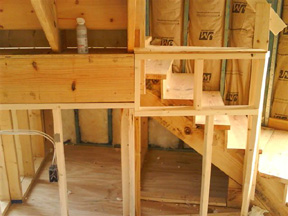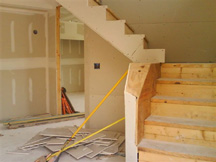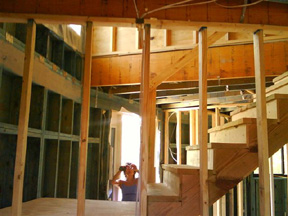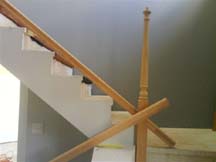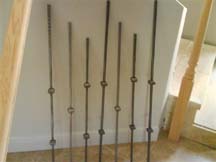 The Stairs. Joel was genius to build railing from recycled materials
so we could get our C.O. As of this date, stairs are still raw wood.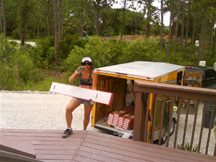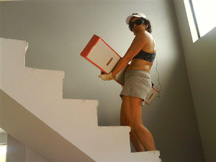 Totally not fun. These boxes weight 37 pounds a piece.
Rather be diggin' holes for plant babies.
My Office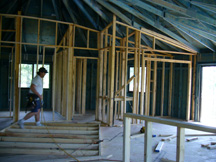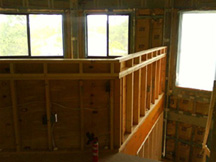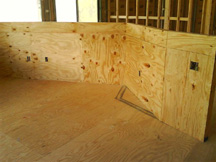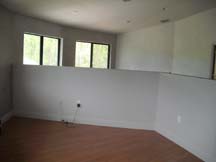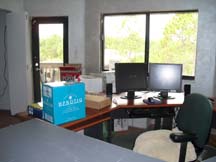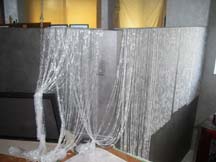 Move in day.
Beaded wall allows window panorama from 5 of the 8-foot panels
(that's 40 feet of window), yet "suggests" privacy -- so sweet! LOVE it!
Beads are not hung in this pic and still have "sheets" as window treatment.
Bedroom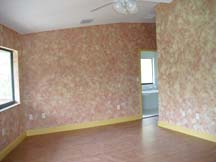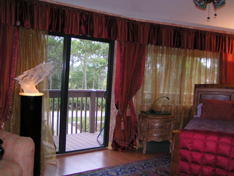 I need to take more pictures for you and still need to "recycle" the window treatment (from old house) made from fabric brought in India--stunning!
Kitchen
These were 2 pictures I pasted together to be able to visualize the kitchen design.

Hummm, likey! Now to draw it and...

1. figure out the different heights so they are practical, functional, and look good!

2. detail the construction so it stands up!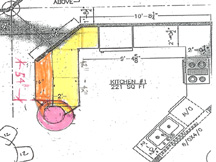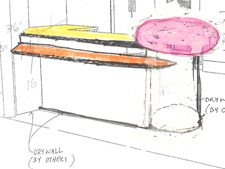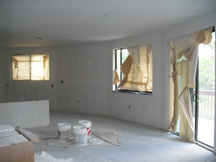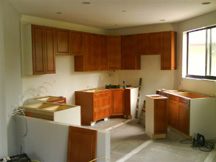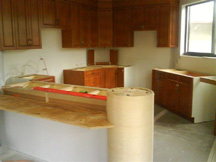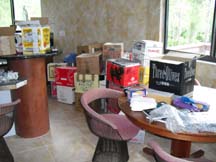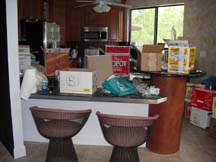 move in day!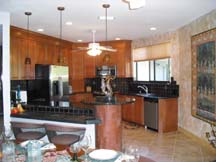 Stunning!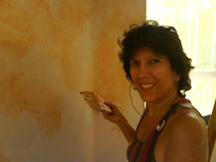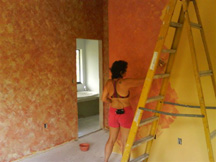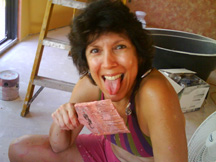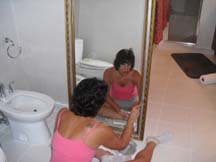 I did all of the faux finishing and a lot of the painting

"Recycled" existing furniture to make-it-work.
No, mirror isn't hung to reflect the toilet or bidet, that's BAD Feng Shui!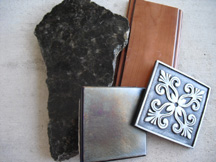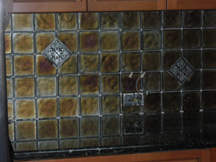 Kitchen. Splurged on the backsplash, it is stunning!
Living & Dining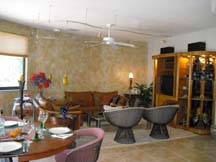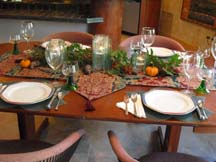 Living Room needs art - taking it slow to find the right Feng Shui Symbols

Table is "first Thanksgiving," so much to be thankful for!
All table garnish was harvested from the garden, except the baby pumpkins

Favorite Accessories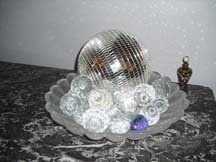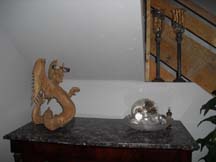 Hand carried the disco ball ($1) and Mr. Dragon back from Thailand
That's me,
capturing the light being caught!

Awesome!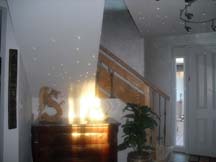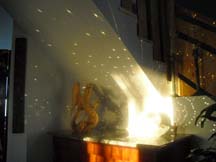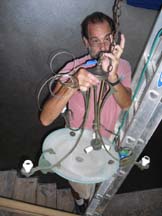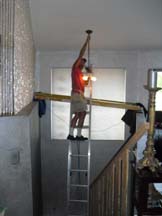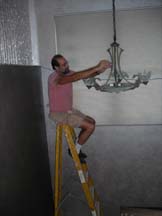 Joel hanging a fixture - look how high he is and the genius
of yellow ladder supporting silver ladder, as he couldn't lean it up against window.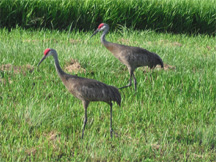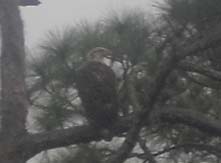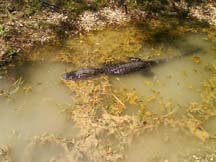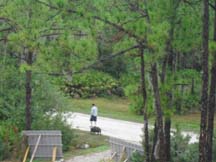 Alligator, Eagle and "Policeman with Pig" (no joke!) are on our property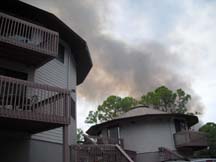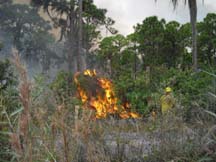 House is NOT on fire, 1/2 block away, preservationists were doing controlled burn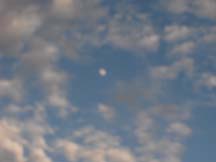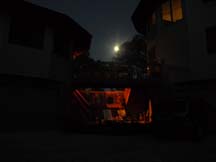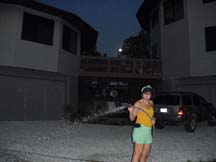 Feng Shui Garden: My sanctuary, my oasis, my joy!
Mowing yard at rental house while we were building.

Nope, NO GRASS in new digs!
I ain't mowing - let me dig!
Flower Power!

ah-oooo-ga!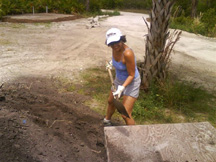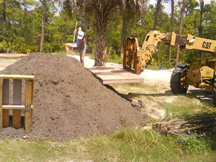 Glad I didn't have to move ALL the dirt!
James's garden pagodas
will have a special home soon.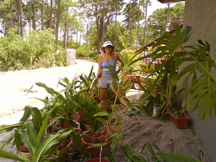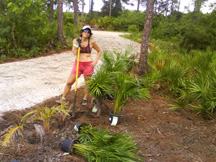 Watering my babies, they'll go in the earth soon! And digging! And More digging!
| | |
| --- | --- |
| | pooped! |
Under Living Room Deck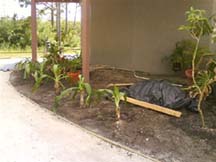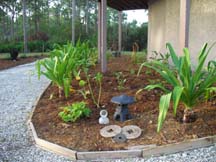 Babies grew so much in just 2 months: Yippee!
Front Garden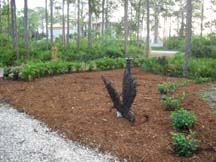 Back Garden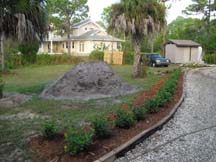 Fruit Trees: Avocados, Mangos, Cherry, Banana, Orange, and YUM!
coming very soon!
| | |
| --- | --- |
| | |
Renae Jensen, founder of Conscious Design, discuss Feng Shui, sacred geometry, numerology & design of Jami's home